Order repeat prescriptions in the palm of your hand.
Skip the calls, the queues, and the repeated GP visits. Get it taken care of by your local Pillbox Pharmacy.
The benefits of downloading our app: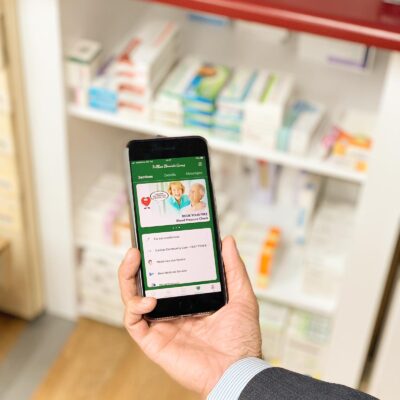 Free delivery
Medication reminder feature
Book consultation with Our Pharmacist
Book services at convenient times via the App
Be made aware when your prescription is ready for collection
Communicate with Our Pharmacist instantly
Be made aware of any promotions at the Pharmacy that would be of interest to you
Order your prescription online
Reduce the number of phone calls
No waiting time due to incomplete prescriptions
Here is how you can get this app:
Fill out the form bellow
As soon as we receive your details, we will send you a direct link to download the application for your local Pillbox Pharmacy
Once the application has downloaded on your device, sign up using the same email address as you have entered on the form bellow, to create your account
Enjoy the benefits of our app!!!
[ninja_forms id=20]